Concrete Saturday Market Association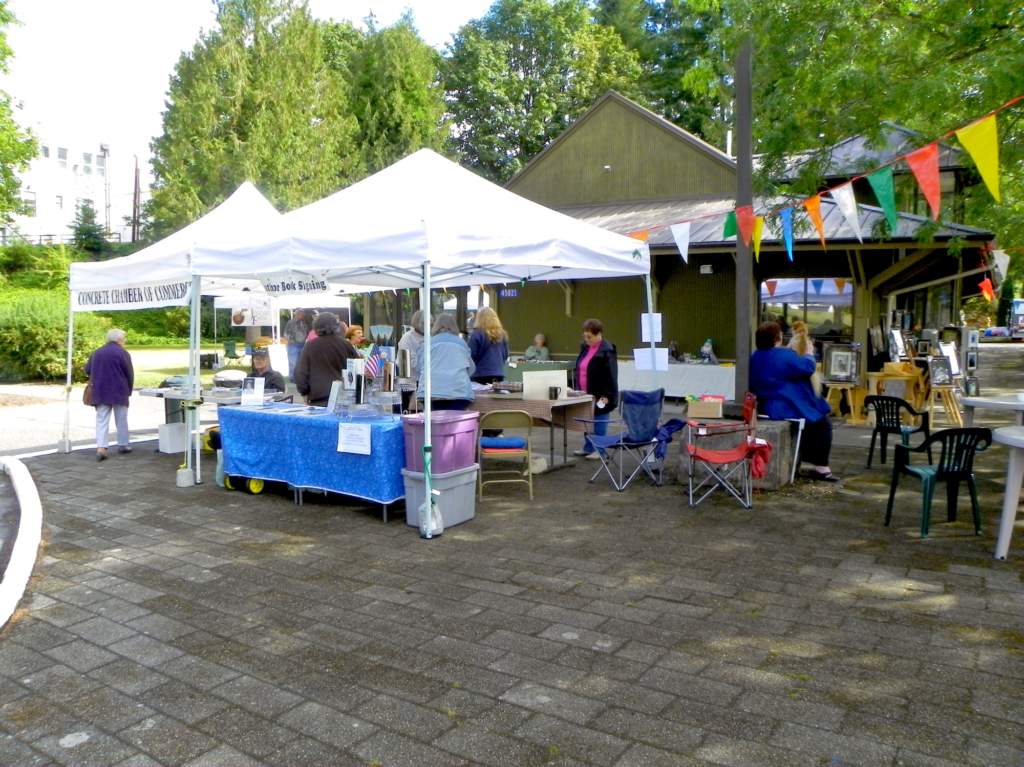 Every Saturday, from Memorial Day weekend through the Labor Day weekend, 9 a.m. to 3 p.m., located at the Concrete Center.
Offering local organic produce, jam makers, photographers, woodworkers, sewers, knitters, crocheters, glass artisans, jewelry makers, yard art artists, knife artists, ceramicists, paper artists, and creators of soaps, lotions, perfumes, lip balm, shampoos and more.
On most days there is a non-profit organization having a bake sale, you can find local musicians practicing their art, and the Concrete Chamber of Commerce is available for more information on the town and local events.