Skagit Eagle Festival Weekend 2 • January 11 & 12, 2014
Weekend Sponsor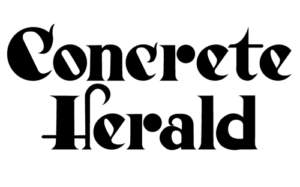 Our thanks to Concrete Herald  for helping sponsor this weekend's activities. Concrete Herald resumed a monthly publication schedule in May 2009 after a 91-year run that ended in 1992. The newspaper covers the Upper Skagit Valley from Clear Lake to Diablo, including Darrington, and distributes countywide and into Whatcom and Snohomish counties. Concrete Herald also publishes the annual North Cascadian Travelers' Guide. Visit Concrete Herald website.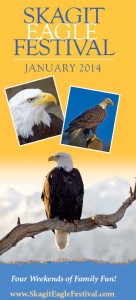 START YOUR EAGLE FESTIVAL EXPERIENCE HERE
INFORMATION STATION: SKAGIT EAGLE FESTIVAL
Organizer: Concrete Chamber of Commerce
Every Saturday/Sunday in January
9 a.m. – 4 p.m.
Concrete Center 45821 Railroad Street, Concrete
• Arts & Crafts
• Raptor Raffle
• Festival Souvenirs
• Maps, Schedules, Directions
• Coffee & Restrooms
Email the Chamber
(360) 853-8784
(360) 466-8754
Please note that some activities are repeated each weekend, on both Saturday and Sunday; other events are one-time only, offered on Saturdays during specific weekends. Questions? Download the BROCHURE (PDF 1MB) for a complete schedule, or contact us.
WEEKEND 2 EVENTS: JANUARY 11& 12


SATURDAY ONLY" SPECIAL EVENTS FOR JANUARY 11
(Photography Workshop, Hayride & Bonfire, Deep Forest Tours, Bluegrass & Box Lunch)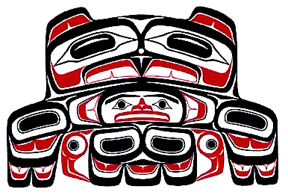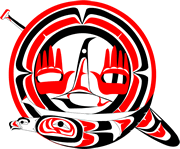 NATIVE AMERICAN HISTORY, STORYTELLING, MUSIC & MORE
Organizer: Pat Buller Photography
Saturday and Sunday, January 11 & 12
10:00 a.m. – 5:00 p.m.
Marblemount Community Hall, 60055 State Route 20, Marblemount
Local and natural arts & crafts, bake sale, and fry bread tacos.
11:30 a.m. Sockeye Saga puppet show
12:30 p.m. Rosie James – Storyteller & drummer
2:00 p.m. Peter Ali – Native flutist
3:30 p.m. Paul "Che oke ten" Wagner (Saturday) – Flutist & storyteller or JP Falcon Grady (Sunday) – Acoustic guitarist
Free admission. Donations warmly received.
kathy_hunter@hotmail.com
(360) 770-3173

EAGLE TOURS IN HEATED BOATS
Organizer: Skagit River Guide Service
Every Saturday/Sunday
9:45 a.m. and 1 p.m.
Howard Miller Steelhead Park, Rockport
Experience a premier 3-hour tour in heated drift boats with high-backed, cushioned seats. $65
(888) 675-2448
skagitguide1@gmail.com
www.skagiteagles.com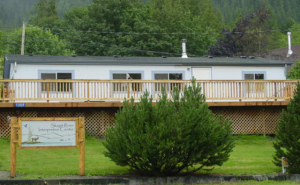 SKAGIT RIVER BALD EAGLE INTERPRETIVE CENTER
Organizer: Skagit River Bald Eagle Awareness Team
Every Saturday/Sunday
10 a.m. – 4 p.m.
52809 Rockport Park Rd, Rockport
Learn about eagles, watershed issues, and local natural and cultural history through presentations, guided walks, and the Nature Store. Free admission.
(360) 853-7626
srbeatic@fidalgo.net
www.skagiteagle.org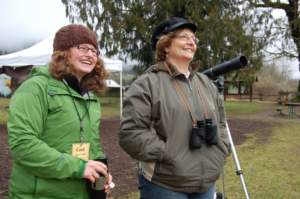 EAGLE WATCHER STATIONS
Organizer: U.S. Forest Service
Every Saturday/Sunday
10 a.m. – 3 p.m.
In Rockport at Howard Miller Steelhead Park and in Marblemount at Marblemount Hatchery. Viewing stations staffed by volunteer educators. Scopes and binoculars available. Free.
(360) 854-2631
pkincarefs.fed.us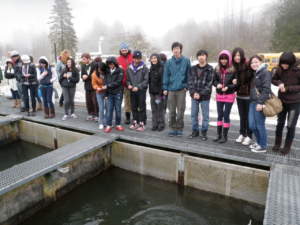 MARBLEMOUNT HATCHERY TOURS
Organizer: Skagit Fisheries Enhancement Group
Every Saturday/Sunday
10 a.m. – 3 p.m.
Marblemount Hatchery, 8319 Fish Hatchery Road, Marblemount
Learn about the life cycle of salmon and other wildlife through
guided and self-guided tours. Free.
(360) 336-0172 ext. 304
education@skagitfisheries.org
www.skagitfisheries.org
Download the BROCHURE (PDF 1MB) for a complete schedule, or contact us with questions.