Skagit Eagle Festival Weekend 2 • January 12 & 13, 2013
Weekend Sponsor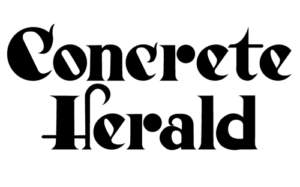 Our thanks to Concrete Herald  for helping sponsor this weekend's activities. Concrete Herald resumed a monthly publication schedule in May 2009 after a 91-year run that ended in 1992. The newspaper covers the Upper Skagit Valley from Clear Lake to Diablo, including Darrington, and distributes countywide and into Whatcom and Snohomish counties. In May 2013 it will resume publishing the annual North Cascadian Travelers' Guide.
Visit Concrete Herald website.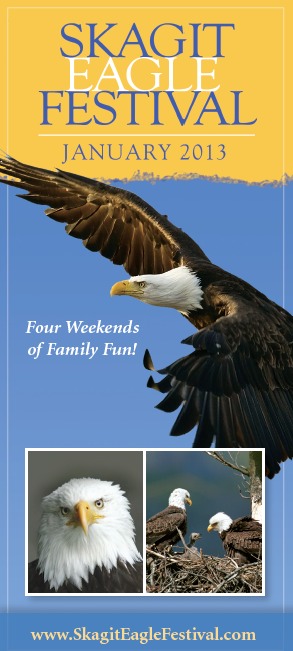 START YOUR EAGLE FESTIVAL EXPERIENCE HERE
INFORMATION STATION: SKAGIT EAGLE FESTIVAL
Organizer: Concrete Chamber of Commerce
Every Saturday/Sunday in January
9 a.m. – 4 p.m.
Concrete Center 45821 Railroad Street, Concrete
• Arts & Crafts
• Raptor Raffle Tickets
• Festival Souvenirs
• Maps, Schedules, Directions
• Coffee & Restrooms
Email the Chamber
(360) 853-8784
(360) 466-8754
WEEKEND 2 EVENTS: JANUARY 12 & 13
  "SATURDAY ONLY" SPECIAL EVENTS FOR JANUARY 12

(Hayride & Bonfire, Life in a Small Town, Songs of the Oregon Trail, Sarvey Wildlife Show)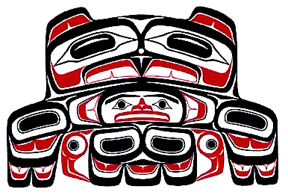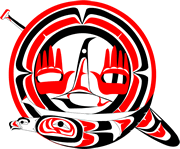 Native American Dancing, Drumming, Crafts & More
Organizer: Pat Buller Photography
Saturday and Sunday, January 12 and 13 Only
9:00 a.m. – 4:00 p.m.
Marblemount Community Hall, 60055 State Route 20, Marblemount
Samish Nation and Upper Skagit storytellers, drummers, and dancers;
Native arts and natural crafts vendors, naturalist speakers, live music,
Sockeye Saga puppet show.
Free admission, brunch and lunch available for purchase.
Email the Organizers
(360) 770-3173
Download the Schedule (350 kb PDF)

EAGLE VIEWING BOAT TRIPS
Organizer: Skagit River Guide Service
Every Saturday/Sunday
9:45 a.m. and 1 p.m.
Howard Miller Steelhead Park, Rockport
Experience a premier 3-hour tour in heated drift boats
with high-backed, cushioned seats. $65
(888) 675-2448
Email
Website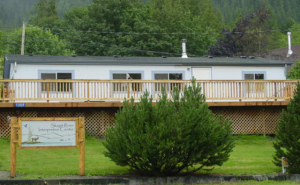 SKAGIT RIVER BALD EAGLE INTERPRETIVE CENTER
Organizer: Skagit River Bald Eagle Awareness Team
Every Saturday/Sunday
10 a.m. – 4 p.m.
52809 Rockport Park Rd, Rockport
Learn about eagles, watershed issues, and local natural and
cultural history through presentations, guided walks,
and the Nature Store. Free admission.
(360) 853-7626
Email
Website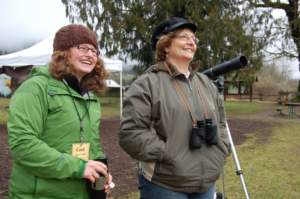 EAGLE WATCHER STATIONS
Organizer: U.S. Forest Service
Every Saturday/Sunday
10 a.m. – 3 p.m.
Howard Miller Steelhead Park in Rockport and Sutter Creek Rest Area
at Milepost 100, Rockport. Viewing stations staffed by volunteer educators.
Scopes and binoculars available. Free.
(360) 856-5700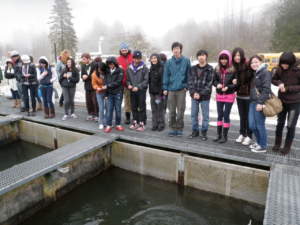 MARBLEMOUNT HATCHERY TOURS
Organizer: Skagit Fisheries Enhancement Group
Every Saturday/Sunday
11 a.m. – 2 p.m.
Marblemount Hatchery, 8319 Fish Hatchery Road, Marblemount
Learn about the life cycle of salmon and other wildlife through
guided and self-guided tours. Free.
(360) 336-0172 ext. 304
Email
Website
FLOAT TRIPS & WINE TASTING
Challenger Ridge Vineyard & Cellars
Every Saturday/Sunday
11 a.m. – 6 p.m.
43095 Challenger Road, Concrete
Live music, wine tasting and bonfires.
(425) 422-6988
Email
Website
Reservations required for float trips.
Call Triad River Tours: (360) 510-1243.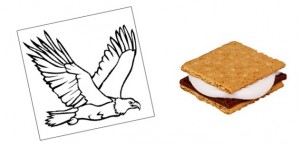 COLORING CONTEST & S'MORES
Challenger Ridge Vineyard & Cellars
Every Saturday/Sunday
11 a.m. – 6 p.m.
43095 Challenger Road, Concrete
Coloring contest for kids under 12. Bonfires with  s'mores.
(425) 422-6988
Email
Website