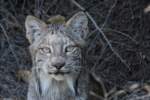 Join wildlife photographer Leah Serna (www.leahsernaphotography.com) as she discusses her travels through Canada, Idaho, Montana and beyond to capture her amazing images of grizzlies, moose, eagles, owls and wolves. Find out what it takes to walk on the wild side — where to go, when to go — and why she goes! You'll enjoy her stories and be inspired by her images on the big screen.
Free, no reservations required. Please don't be late!
Free Photo Presentation & Discussion: "A Walk on the Wild Side"
Concrete Theatre, 45920 Main Street, Concrete www.concrete-theatre.com
11:00 a.m. – 12:15 p.m.
Questions? Contact Valerie Stafford: Valerie@concrete-theatre.com  (360) 466-8754