Into the Wild!
Saturday, January 19
2:00 p.m. at the historic Concrete Theatre
Enjoy beautiful photography on the big screen, with info and commentary from popular wildlife photographer Leah Serna.
Whether you're a photographer wondering where to get that next amazing shot or you want to compare equipment details with other shutterbugs…. or you just love hearing about and seeing nature at its best, this workshop will become your favorite m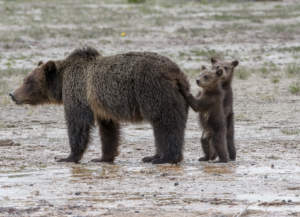 emory of the 2019 Skagit Eagle Festival.
Leah was born and raised in the Cascade Foothills. She says that although she grew up hiking, fishing and riding a horse, she never thought she'd be crouched in a field waiting for a short-eared owl to fly by, sitting on the river all day with the eagles, or traveling around the country to find bears and moose.
"However," she says, "here I am doing just that and I love it!"
The event is FREE.
Doors open at 1:30 p.m.
Concessions available for purchase, including the best popcorn in Skagit Valley, with real butter and free toppings. Coffee, tea, water, candy and soda also available.
Sponsored by the SKAGIT EAGLE FESTIVAL and funded in part by a grant from Skagit County.
See Leah's work at: www.leahsernaphotography.com or https://www.facebook.com/leah.serna.3
Questions? Contact theatre owner Valerie Stafford, (360) 466-8754 or Valerie@Concrete-Theatre.com.