Santa Arrives, Tree Lighting, Holiday Lane & Gnome Festival 2022
December brings holiday cheer and good tidings to Concrete with many Concrete WA holiday events. Our storefronts and homes are decorated as part of our annual Holiday Lane Event, Santa comes to town AND we're bringing back our wonderfully fun Gnome Festival. Join us this holiday season in our charming little town that's full of seasons greetings and fun. Remember: you don't need to BE a kid or BRING a kid — just bring your childlike love of the season!
Holiday Events in Concrete, WA:
Town Tree Lighting & Claus Christmas Party
We will kick off the holiday season with the annual Town Tree Lighting at the east end of Main Street, followed by the Claus Christmas Party inside the Concrete Theatre.

The fun starts Saturday, December 10 at 6:00 pm with music and merriment around the town tree.  Main Street will be closed to through traffic between the theatre and the tree, so please park nearby (in Bear Square?!), and walk to the tree (carefully!).

After the tree is lit up, we'll go inside the Concrete Theatre for a party with the Claus family that includes free treats, activities, music, and photos with Santa, Mrs.Claus and elves.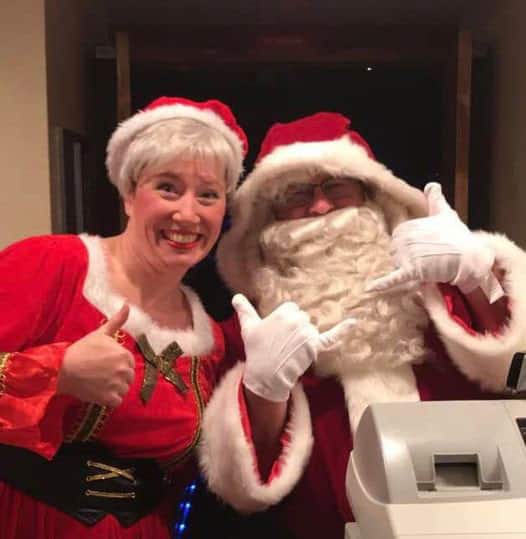 Holiday Lane:
Holiday Lane is a month-long event starting December 1. It's sponsored by the Concrete Chamber in partnership with the Town of Concrete, local businesses, non-profits, and volunteers. This event is as much fun for the people that decorate their homes and businesses as it is for those that get to drive around taking in all the holiday lights. Want to join in the fun? Think about lighting up your home, business, church, or nonprofit. We have a decorating contest each year – you could win! It's also a fantastic time for visitors to come to town and see all the beauty.
Click HERE for the Rules and Entry Form!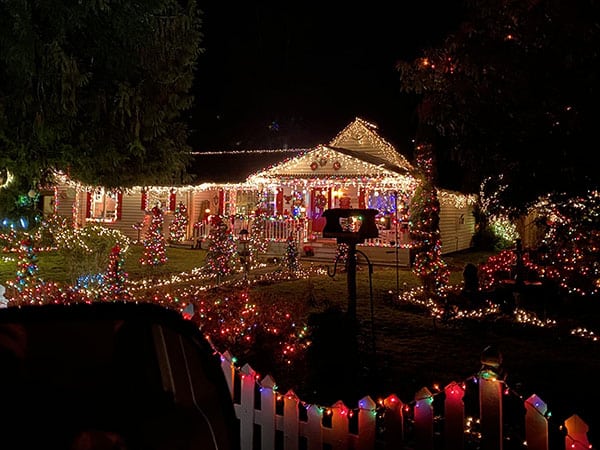 The 2022 Gnome Festival
It's our second annual "Find the Gnomes" Challenge in Concrete! Play the game to win prizes – including a "Staycation," gift certificates, gnome ornaments & more!

Seventeen gnomes will pop up during the month, located in windows of stores and nonprofits. The game is conducted online via a free app from Eventzee. You earn points by taking photos, selfies, or videos with the gnomes and by answering questions related to them. There'll be opportunities to be creative, too: write poetry, sing a song, or showcase your own gnomes.
Click HERE for our How to Play Guide and link to the App!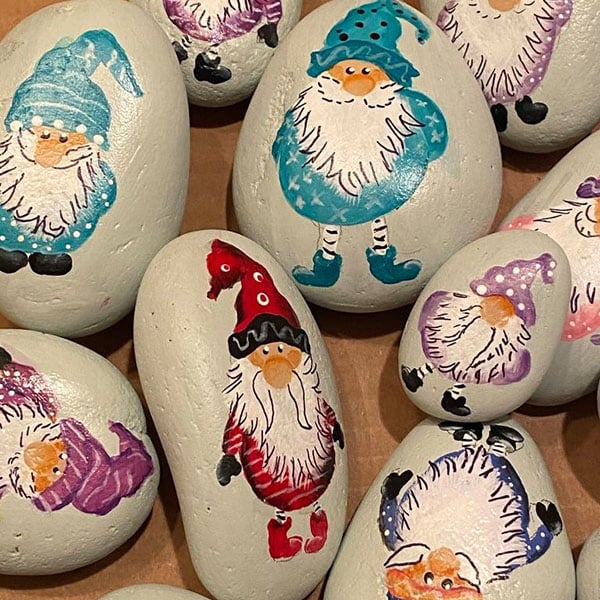 Gnome Workshops
There's nothing better than creating a gnome of your very own, and this month you have 2 workshops to choose from to help you do just that!
Northwest Garden Bling is hosting a workshop on Saturday, Dec 10 at noon. Space is limited. Walk-ins will be taken if room available. Cost is $25.00, each student will leave with a completed gnome. All supplies included with the fee. Address: 44574 SR 20, Concrete. Phone (360)708-3279 to reserve your place.
Becky Lutrell, with assistants Melissa Hockett & Stephanie Morgareidge are offering a workshop on Sunday, Dec 18 from noon to 3p.m. at Act One Ice Cream Parlor, 45924 Main Street. Cost is $10 per person, participants are asked to bring some of their own materials: socks (old or new), felt, fur, buttons, ribbons, yarn, etc. Some supplies will be provided. This workshop is underwritten by the Concrete Chamber. Space is limited. To register or more details, email to chamber@concrete-wa.com.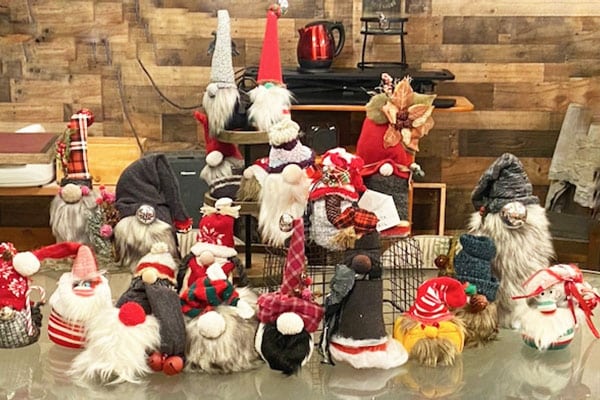 FREE MOVIE: The Muppet Christmas Carol
Everyone is invited to a free holiday movie on Wednesday, December 21, at 7:00 p.m. at the Concrete Theatre & Act One Ice Cream Parlor, 45920 Main Street. The Muppet Christmas Carol, rated G, retells the classic Dickens tale of Ebenezer Scrooge, miser extraordinaire. He is held accountable for his dastardly ways during night-time visitations by the Ghosts of Christmas Past, Present, and future. The movie is one hour and 25 minutes long. Popcorn and other treats are available for purchase.