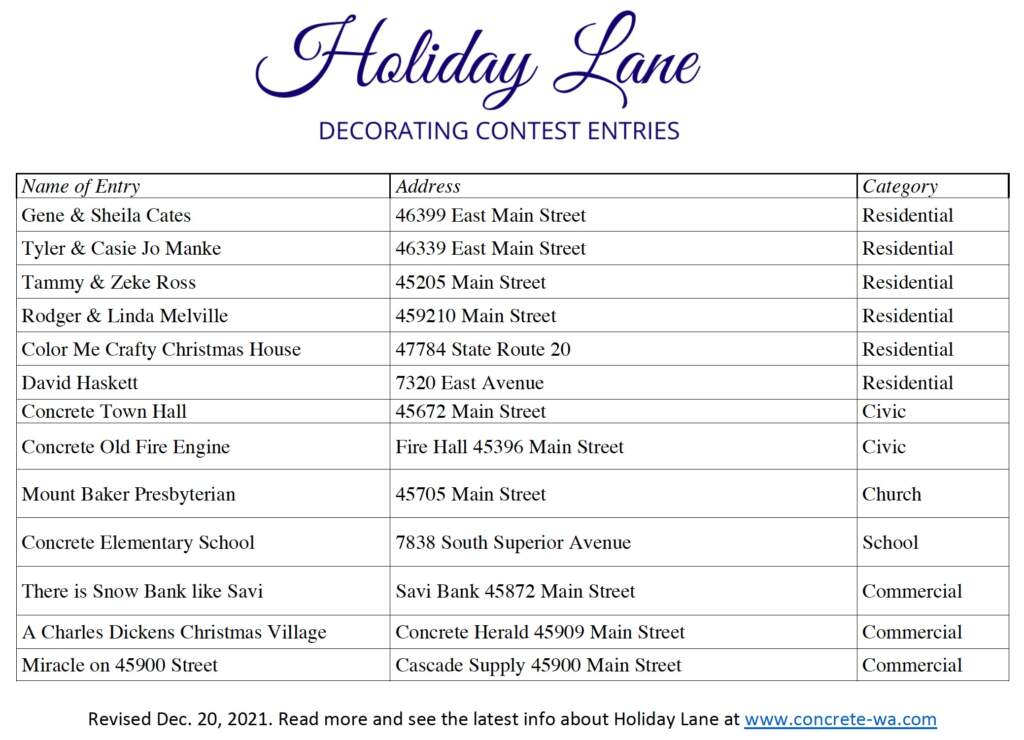 DOWNLOAD THE LIST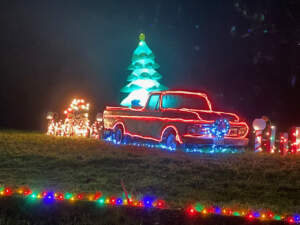 See the entries on a Google Map
All contest entries are located within a 10-mile radius of Town Center in Concrete.
WINNERS WILL BE DETERMINED ON DECEMBER 27, 2021 AND NOTIFIED BY EMAIL.
Grand prize winner receives a Year of Pizza (one each month) from Annie's Pizza Station.
Winners of each category will receive gift certificates from other local businesses.
Holiday Lane is brought to you by the Concrete Chamber of Commerce and Town of Concrete, with funding from Skagit County. We appreciate your support and participation.
– – –
Read more on these pages:
Find the Gnomes – The challenge starts December 1, 2021 and runs all month. Using a special smartphone app, you and your family can win prizes by completing the activities and capturing photos and selfies with the gnomes.
Santa Arrives – In Town Center, Saturday, December 4 at 6:00 p.m. Gather around the tree and watch for Santa to arrive! Come early for pre-Santa performances!
Tree Lighting – Join us to light the community tree, welcome Santa, enjoy refreshments and visit with your friends and neighbors outdoors, safely. Everyone is welcome. Saturday, December 4 — starts at 5:30 — don't miss the kids on unicycles, Cheer Squad performance, live music by Janie Kelley and more. Santa arrives at 6:00 p.m.