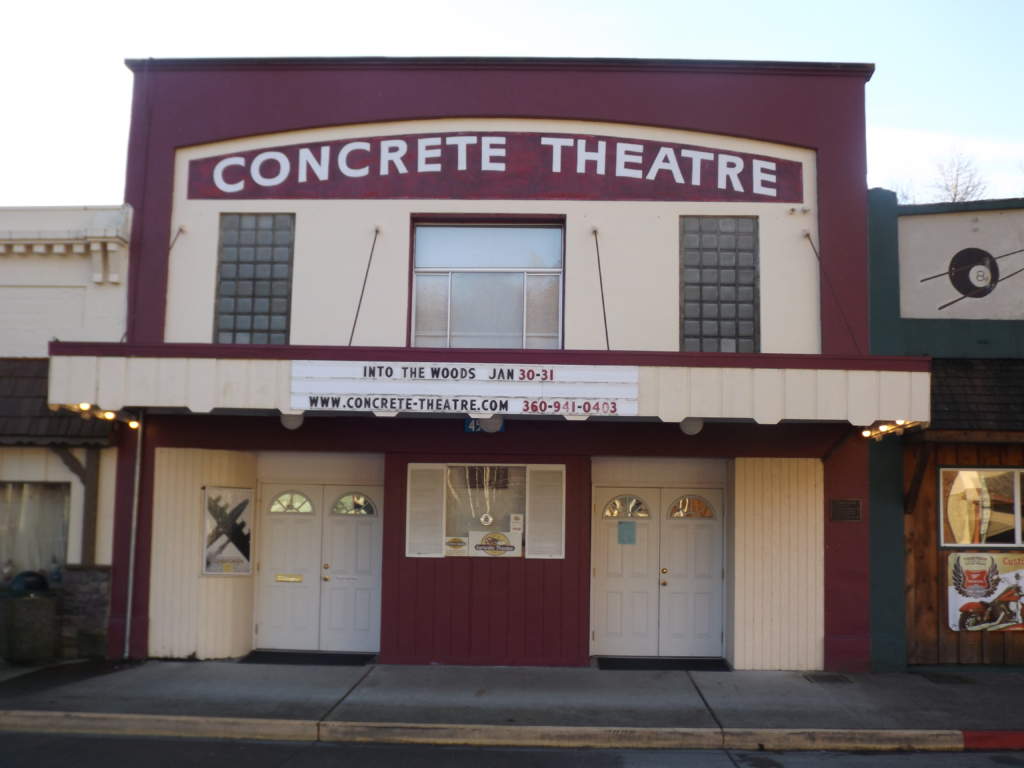 The historic Concrete Theatre was first opened in 1923. Over the years it has offered silent movies, "talkies," vaudeville, even boxing matches. It is now the oldest operating theatre in Skagit County.Owners Valerie Stafford and Fred West purchased the Theatre in 2009, refurbished and reopened it in February 2010, and are showing movies every weekend. Ticket prices are affordable: General admission: $8.  Adults 65 and older: $7.  Children 12 and under: $7. 3D showings at no additional cost.
For movie titles and schedules, call the 24 movie line: (360) 941-0403 or visit the website.
Live performances and special events are offered throughout the year. In addition, the Theatre is home to Encore Fitness, offering a variety of group exercise classes, including cardio, strength and Zumba. Encore Fitness also provides online coaching for wellness and weight loss. For information, contact Valerie Stafford.