Only One More Chance to enjoy the Concrete Ghost Walk
Final Tour: Saturday, October 28, 2017
6:00 p.m. at the Concrete Theatre
Tickets required in advance.
Click here!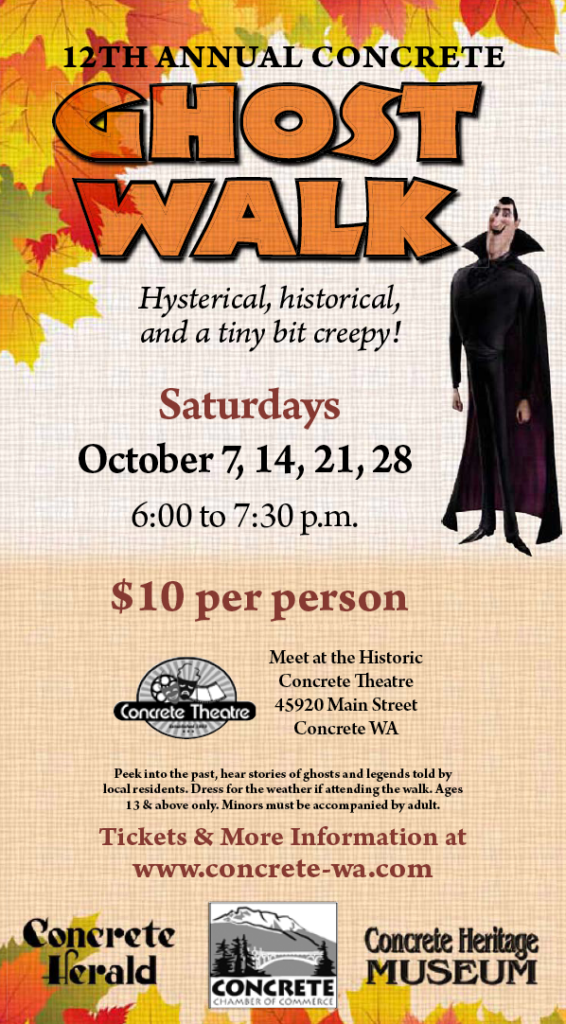 * * * *
CHAMBER OF COMMERCE FACEBOOK PAGE
Next Chamber Meeting, Thursday, November 9th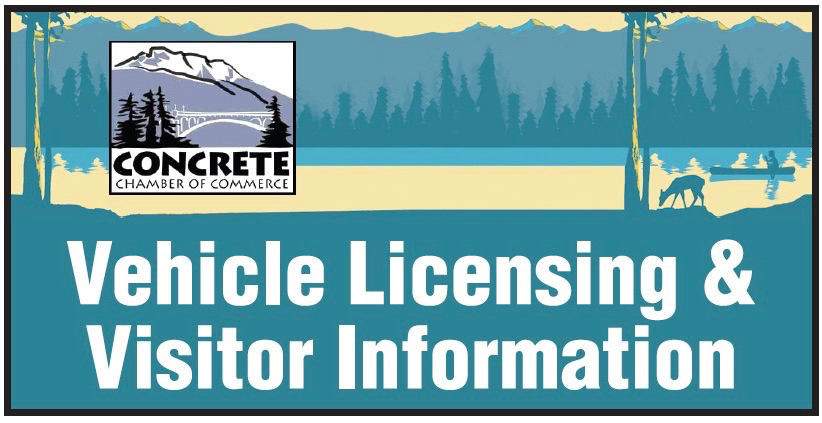 Chamber Office, Visitor Information Center 

& Vehicle Licensing
Hours: Monday – Friday 9:00 a.m. – 4:30 p.m. (Closed 1:00-1:30 p.m.)
Saturday 9:00 a.m. – 1:00 p.m. 

Our office is located in the East Skagit County Resource Center
45770 Main Street in Concrete
Contact us
Phone: 360-853-8784
Notary Public available most Mondays, Saturdays, or by appointment.