Welcome to Concrete!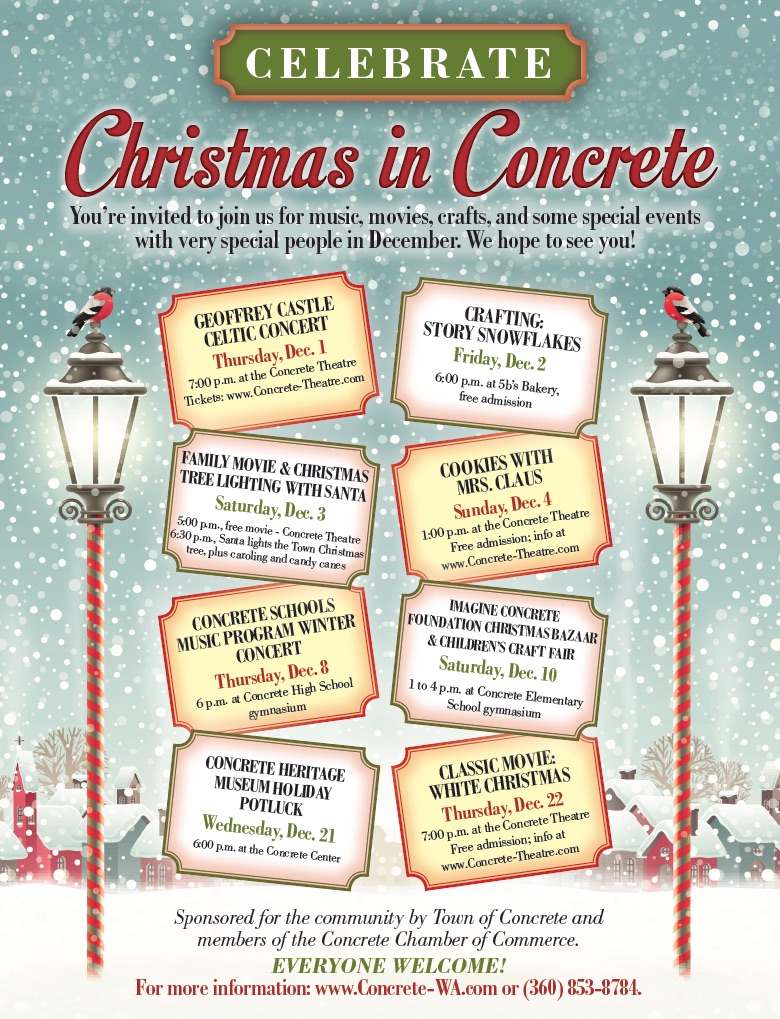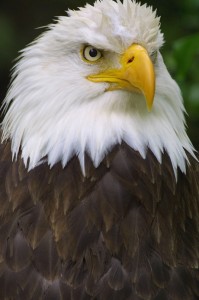 The Skagit Eagle Festival is quickly approaching! It is a month-long celebration during the peak of eagle-watching season in eastern Skagit County. Activities take place in Concrete, Rockport, and Marblemount (and beyond!) every full weekend in January.
The Festival features a variety of free tours, walks, and educational programs where you'll learn not only about these majestic birds, but also about the beautiful areas along the Skagit River where they return each year.
Presentations will teach you about local animals, how to photograph wildlife and scenery, and much more. You also have the opportunity to enjoy arts & crafts, nature walks, river rafting, music, hayrides, and a wide variety of other outdoor and indoor activities. Bring your camera, dress for winter weather, and join us for one of the most uplifting and entertaining events of the year!
For more information, go to the Skagit Eagle Festival event page.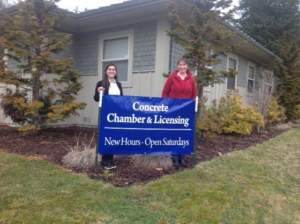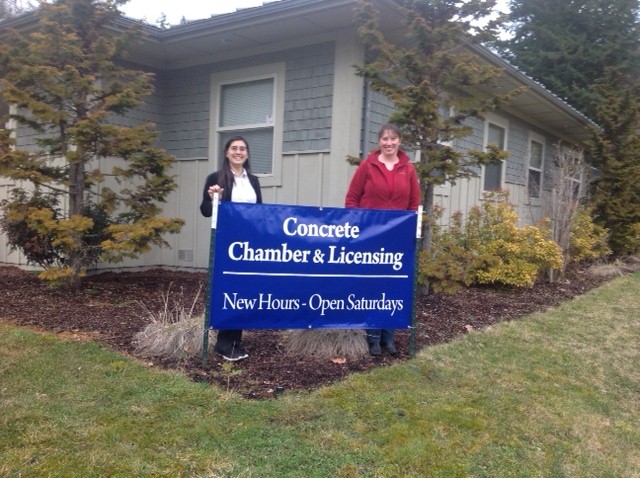 Chamber Office, Visitor Center & Vehicle Licensing
Hours: Monday – Friday 9:00 a.m. – 4:30 p.m. (Closed 1:00-1:30 p.m.)
Saturday 9:00 a.m. – 1:00 p.m.  
Our office is located in the East Skagit County Resource Center
45770 Main Street in Concrete
Contact us
Phone: 360-853-8784