The 10th Annual Concrete Ghost Walk – Take a Walk on the Wild Side

Outdoor Walks • Meet at the Concrete Theatre
Saturdays, October 3, 10, 17, 24, 31
6:00  p.m.
Indoor Ghost Stories • Concrete Theatre
Thursday, October 29
7:00  p.m.
For a fun and slightly frightening look at the spirited history of Concrete, join us for the 10th annual Concrete Ghost Walk, sponsored by the Chamber of Commerce and Concrete Heritage Museum.
The guided walks will take you down the dark streets and into the haunted buildings, where you'll hear tales of our town's past and might get a chance to meet some interesting characters – dead or alive?
On Thursday, October 29, you're invited to sit in the comfort and safety (ha!) of the historic, haunted Concrete Theatre, where we'll tell Ghost Stories from our town's past.
Adults only!
Due to the nature of the tales and the need to listen quietly, these events are open only to those over the age of 16. Please help us make this a fun experience by leaving children, babies and pets at home.
Tickets: $10 online. $12 at the door (space is limited).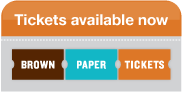 Visitor Center & Vehicle Licensing
Hours: Monday – Friday 9:00 a.m. – 4:30 p.m. (Closed 1:00-1:30 p.m.)
Saturday 9:00 a.m. – 1:00 p.m.  
Our office is located in the East Skagit County Resource Center
45770 Main Street in Concrete
Contact us
Phone: 360-853-8784