Welcome to Concrete!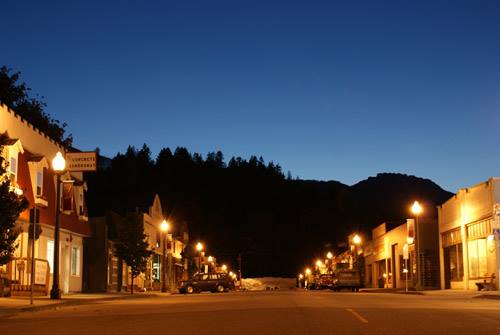 We're getting ready for a very SPIRITED October, with events ranging from the history-based Concrete Ghost Walk, now in its 11th year, (starts every Saturday night at 6:00 in October), to a Scarecrow Contest (sponsored by 5Bs Bakery – go there to sign up!) to decorate Main Street and including a Pumpkin Party and Trunk-Or-Treat (dates and times TBA) sponsored by local businesses and organizations, and of course, as always, the Lions Club Halloween Party on Monday, October 31 at the school!!


TICKETS ($10) are required in advance for the Concrete Ghost Walk. BUY TICKETS HERE. (Sorry, not available at the door or by phone.)
There are other activities pending, including the addition of a horror movie at the Concrete Theatre, and other scary ideas!
All activities are sponsored in part by members of the Concrete Chamber of Commerce. Watch for more details, coming soon to this site, as well as on our "October in Concrete" Facebook page. Also, look for the October issue of the Concrete Herald, published the first Wednesday of the month.
Volunteers are needed for some events – please contact us!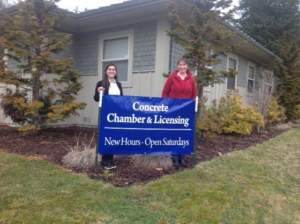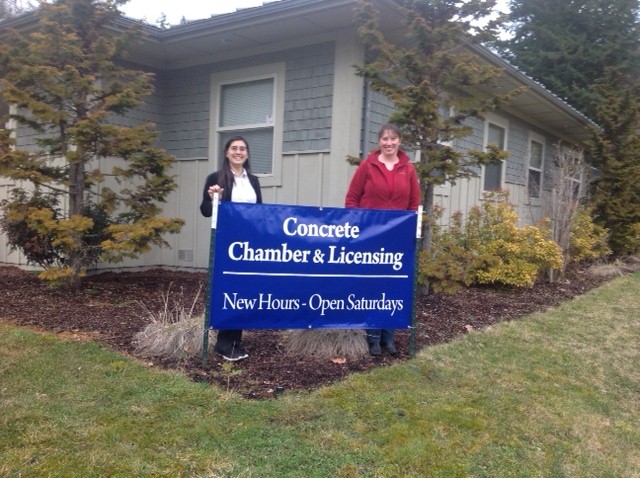 Chamber Office, Visitor Center & Vehicle Licensing
Hours: Monday – Friday 9:00 a.m. – 4:30 p.m. (Closed 1:00-1:30 p.m.)
Saturday 9:00 a.m. – 1:00 p.m.  
Our office is located in the East Skagit County Resource Center
45770 Main Street in Concrete
Contact us
Phone: 360-853-8784