Welcome to Concrete, Washington
Concrete Ghost Walk in its 13th Year

Looking for an unusual October event? You're invited to join us for a unique experience that's fun, historical, theatrical, and thought-provoking! Are there really people from the past haunting the businesses, buildings, and alleys of Concrete, Washington?
CONCRETE GHOST WALK
EVERY SATURDAY NIGHT IN OCTOBER
October 6, 13, 20, 27
6:00 – 8:00 p.m.
Tickets are required in advance!
TICKETS: $12 each and ONLY available online at Brown Paper Tickets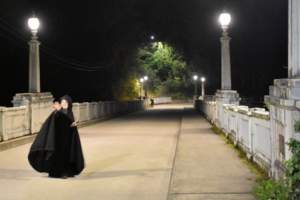 Co-sponsored by Concrete Heritage Museum, Concrete Theatre.
Funded in part by Puget Sound Energy and Skagit County.
LOCAL DINING – BEFORE OR AFTER THE GHOST WALK:
Annie's Pizza Station* – 44568 State Route 20 – Open from 11:00am – 9:00pm (closed on October 20) – 360.853.7337
Cascade Burgers* – 45292 State Route 20 – Open from 11:00am – 8:00pm – 360.853.7580
Miga Asian Cuisine – 44618 State Route 20 – 11:00am – 9:00pm – 360.853.8652
Lone Star Restaurant and Waterin' Hole – 45930 Main St – Open from 7:00am – 9:00pm – 360.853.8800
Take a Tour of our Town
We hope you're planning to visit our area soon! You'll find beauty in surprising places, including in our landmarks and historic relics. All you have to do is look around! Take a Walking Tour of our town.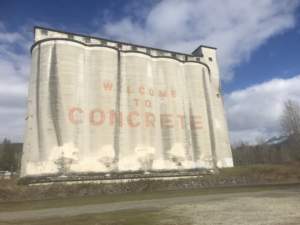 Do you live here? Wish you did?
Are you a resident of Concrete, or looking to relocate? You'll find many resources here, including business listings, local events, and a host of activities – and Frequently Asked Questions.
You're also welcome to contact us anytime via email, phone or in person. See our office location and hours.
The Concrete Chamber meets monthly and welcomes the participation of all members and potential members. Meetings are the second Thursday of each month at 8:00 a.m. at various locations in town. To make sure you're informed in advance of each month's meeting, please contact the Chamber and ask to be notified.