Welcome to Concrete, Washington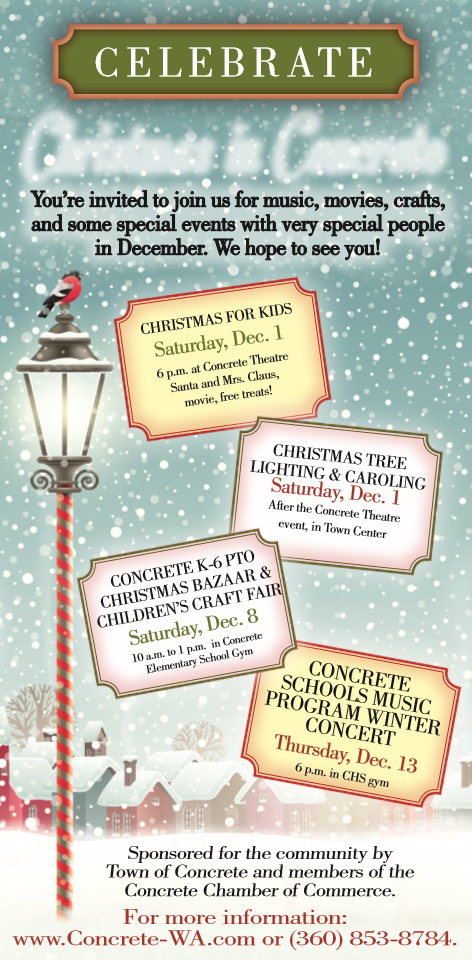 Take a Tour of our Town
We hope you're planning to visit our area soon! You'll find beauty in surprising places, including in our landmarks and historic relics. All you have to do is look around! Take a Walking Tour of our town.
Do you live here? Wish you did?
Are you a resident of Concrete, or looking to relocate? You'll find many resources here, including business listings, local events, and a host of activities – and Frequently Asked Questions.
You're also welcome to contact us anytime via email, phone or in person. See our office location and hours.
The Concrete Chamber meets monthly and welcomes the participation of all members and potential members. Meetings are the second Thursday of each month at 8:00 a.m. at various locations in town. To make sure you're informed in advance of each month's meeting, please contact the Chamber and ask to be notified.