Welcome to Concrete, Washington
Nature Walk & Fitness Circuit, January 16, 2021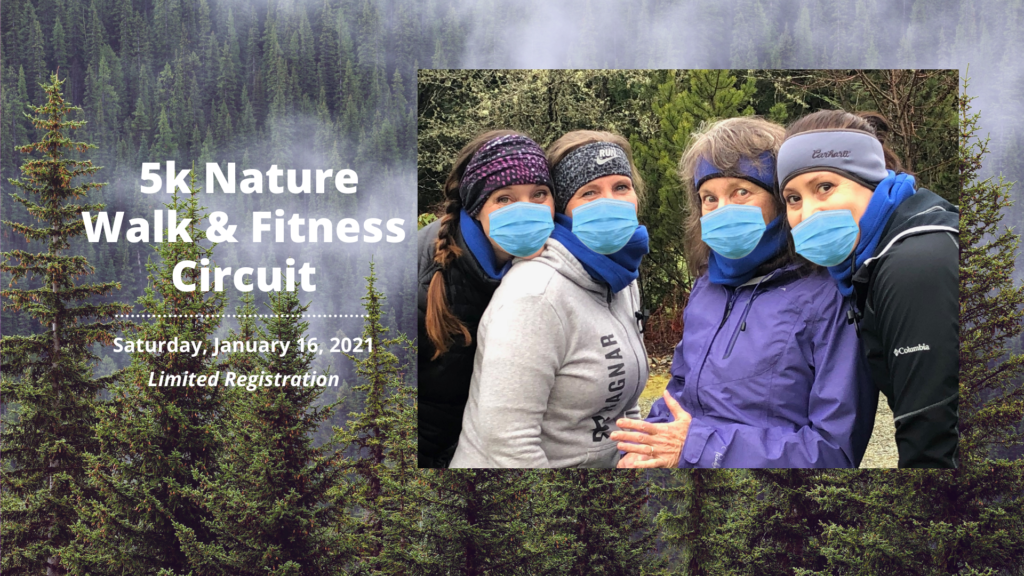 In place of our annual Skagit Eagle Festival Salmon Run, we want to offer you the chance to get outdoors, enjoy a walk in a beautiful natural setting and have fun at optional fitness stations along the way!
Date: Saturday, January 16, 2021
Time: Staggered start times between 9:00 a.m. and 10:30 a.m.
Location:  Ovenell's Heritage Ranch in Concrete
Masks and social distancing are required.


Limited Registration:
Groups of 5 participants, maximum. You must register and pay in advance to hold your spot. You're welcome to choose your walking partners and register together, or sign up solo and make new friends as you go. Masks are required. Your $10 entry fee includes a free fitness band, hot chocolate or hot cider to go, and door prizes.


Fitness Circuit:
In addition to the 5k walk, you can participate in exercises at stations along the way. Perform basic moves like squats, side bends and lunges, using your fitness bands.

Please note: this event is not about speed — in fact, running is discouraged. We've designed the course to help you connect with old friends or new friends from a safe distance. Masks are required.


This event is sponsored by the Concrete Chamber of Commerce, with our partners, Encore Fitness, Ovenells Heritage Inn, and the Concrete Herald, and with funding from Skagit County.
Holiday Lane took place December 12 and featured a decorating contest just like in the 60s, with the special attraction of seeing Santa make his annual appearance. Santa and Mrs. Claus greeted visitors at the brightly lit Town Tree, located near the old fire hall on Main Street. Please see video below and photo of the Town Tree 2020 after its lighting on November 29.
A Drive-Through Celebration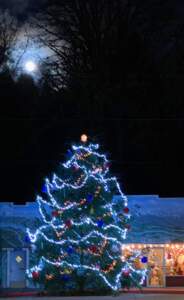 We were thrilled to see so many of you drive through town  to enjoy the sights and sounds of the holidays from the comfort of your car. This event was a safe way to visit Santa and his friends, without any fear of spreading germs. More than 50 kids dropped off  letters to Santa and the gnomes and elves (plus Olaf and the Grinch) had a great time sharing Christmas cheer.
After seeing Santa, hundreds enjoyed the many decorated homes  businesses, churches and organizations that entered the Holiday Lane decorating contest.
WINNERS Holiday Lane Decorating Contest 2020
Holiday Lane was co-sponsored by the Town of Concrete, Imagine Concrete Foundation and Savi Bank, and is partly funded by Skagit County.
Ho Ho Ho: An Online Party with Santa
On December 22, Santa made another visit to Concrete and joined friends for a virtual show at the historic Concrete Theatre. Watch it here: https://vimeo.com/493992685
Stay Safe & Healthy

Before considering any travel within Washington State, look at a general summary of what's open in each phase of Safe Start. Visit the county status page to see which phase each county is in or information about modified phases.View and print the state highway map here.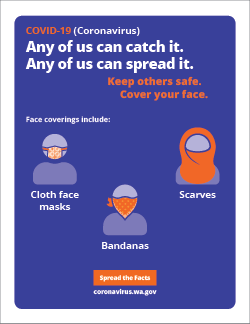 No matter which phase the county is in, staying home is still safest. If you do go out, remember: stay six feet apart, wear a face covering, wash your hands and stay local!
COVID-19 Community Update
Skagit County is Currently in Phase 2
Skagit County Services that are impacted by the Coronavirus can be found on their website at https://www.skagitcounty.net/Departments/HealthDiseases/coronavirus.htm. If you must go out, please limit physical contact, cover coughs and sneezes, wash your hands frequently (especially if handling cash), and practice social distancing. Please stay home if you do not feel well. Read more: Washington State official COVID-19 site
Watch: Keeping Each Other Safe
Featuring local performer and music teacher, Gretchen Hewitt
Produced by the Concrete Players for Change
Watch: I've Grown Accustomed
Featuring local performer and Concrete Mayor, Jason Miller
Produced by the Concrete Players for Change
---
Take a Tour of our Town We hope you're planning to visit our area soon! You'll find beauty in surprising places, including in our landmarks and historic relics. All you have to do is look around! Take a Walking Tour of our town.
– – – – – – – – – – – – – – – – – –
Do you live here? Wish you did? Are you a resident of Concrete, or looking to relocate? You'll find many resources here, including business listings, local events, and a host of activities – and Frequently Asked Questions.
You're also welcome to contact us anytime via email, phone or in person. See our office location and hours.
---
The Concrete Chamber meets monthly and welcomes the participation of all members and potential members. Chamber meetings are normally held the second Thursday of the month at 11:30 a.m. at Annie's Pizza Station. 
2020 Chamber Meetings are meeting online, via Zoom
Next Meeting: Thursday, September 10 at 11:30.
Please message for more details.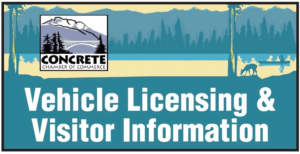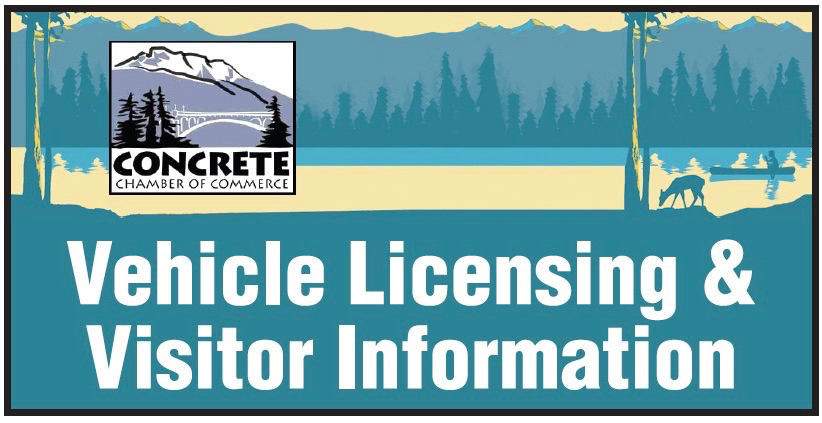 Services For information, call Office Manager, Valerie Lee, at (360) 853-8784. Stop by the East County Community Resource Center Office
Hours:
Mon-Fri: 10:00 am – 4:30 pm (lunch closure from 1:00 – 1:30 pm)
Sat: 9:00 am – 12:30 pm
Please continue to do as much online as you can.