Welcome to Concrete, Washington
It's the Most Wonderful Time of the Year!
We're excited to once again bring you "Holiday Lane," a community celebration that combines lights, music, treats, films and some of your very favorite characters (you know — SANTA!).

Read more on these pages:

Find the Gnomes – The challenge starts December 1, 2021. Using a special smartphone app, you and your family can win prizes by completing the activities and capturing photos and selfies with the gnomes. GET STARTED TODAY!

Decorating Contest – Entry deadline, November 30, 2021. If you attach a photo to your entry form, people all over the world will be able to enjoy your decorations!

Santa Arrives – In Town Center, Saturday, December 4 at 6:00 p.m. Gather around the tree and watch Santa arriving by a special, mule-drawn wagon!

Tree Lighting – Join us to light the community tree, welcome Santa, enjoy refreshments and visit with your friends and neighbors outdoors, safely. Everyone is welcome. Saturday, December 4 at 6:00 p.m.

Free Family Movie – Come to the historic Concrete Theatre for a free movie. More information coming soon; this indoor activity may be modified or canceled depending on Skagit County Public Health Department guidelines and Covid-19 rates.
 

– – – –

The Concrete Chamber meets monthly and welcomes the participation of all members and potential members. Due to Covid, meeting times and formats have changed. Please subscribe to the email list for meeting notifications or send a message to Valerie Stafford, Chamber President, for information on date, time and location of the next meeting.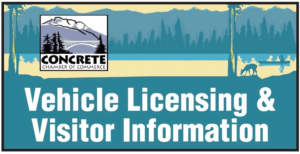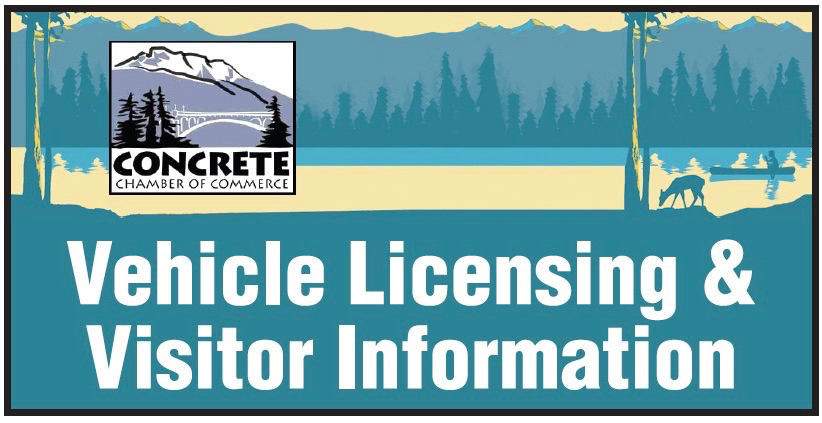 Our Licensing & Info Services
For information, call Office Manager, Valerie Lee, at (360) 853-8784. Stop by the East County Community Resource Center Office
Office Hours:
Monday through Friday: 10:00 am – 4:30 pm (lunch closure from 1:00 – 1:30 pm)
Saturday: 9:00 am – 12:30 pm