Welcome to Concrete, Washington • We're only a Ghost Town in October!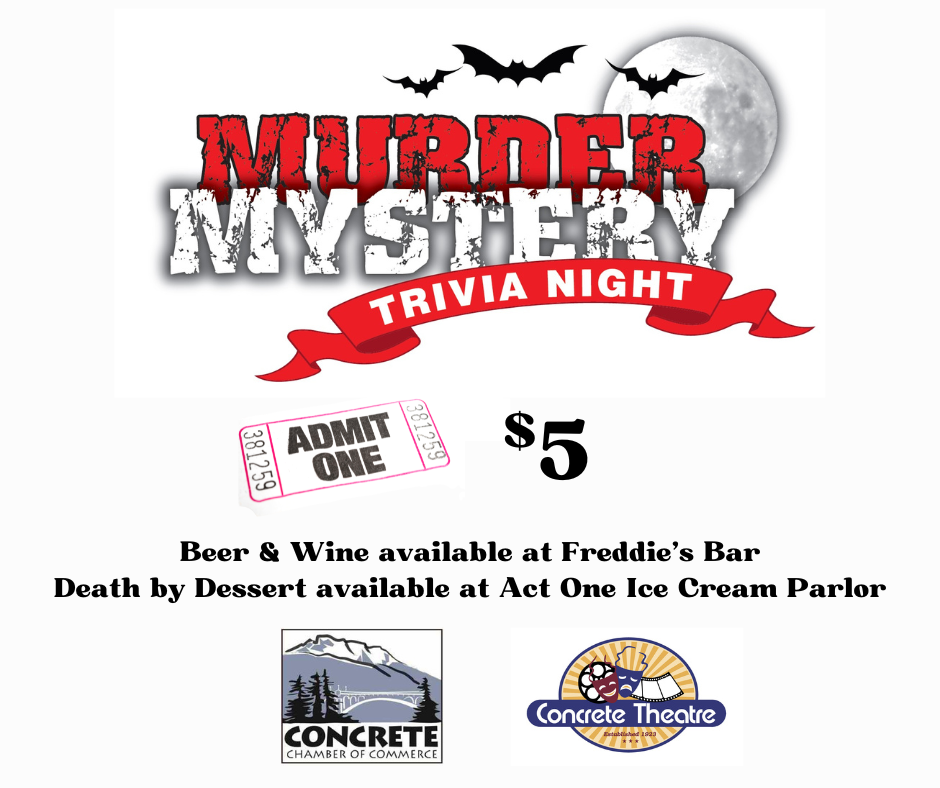 Murder Mystery Trivia Night 
October 8, 2022 at 7:00 p.m.
Concrete Theatre (45920 Main Street)
Tickets at the door, $5.
You're invited to a spirited night at the Concrete Theatre, featuring a trivia contest led by Liz Rankin, live music provided by Cheri Cook-Blodgett and Gretchen Hewitt, film clips of your favorite murder mysteries and Death by Dessert from Act One Ice Cream Parlor.
This event is co-sponsored by the Concrete Theatre and our ticket prices are very reasonable. Admission: $5 per person. Pay at the door.
Get ready! Trivia tables are limited. Round up your Trivia Team and get ready to answer questions about iconic murder mysteries in the movies.
Questions? Contact valerie@concrete-theatre.com
Contact the Chamber to sign up your team!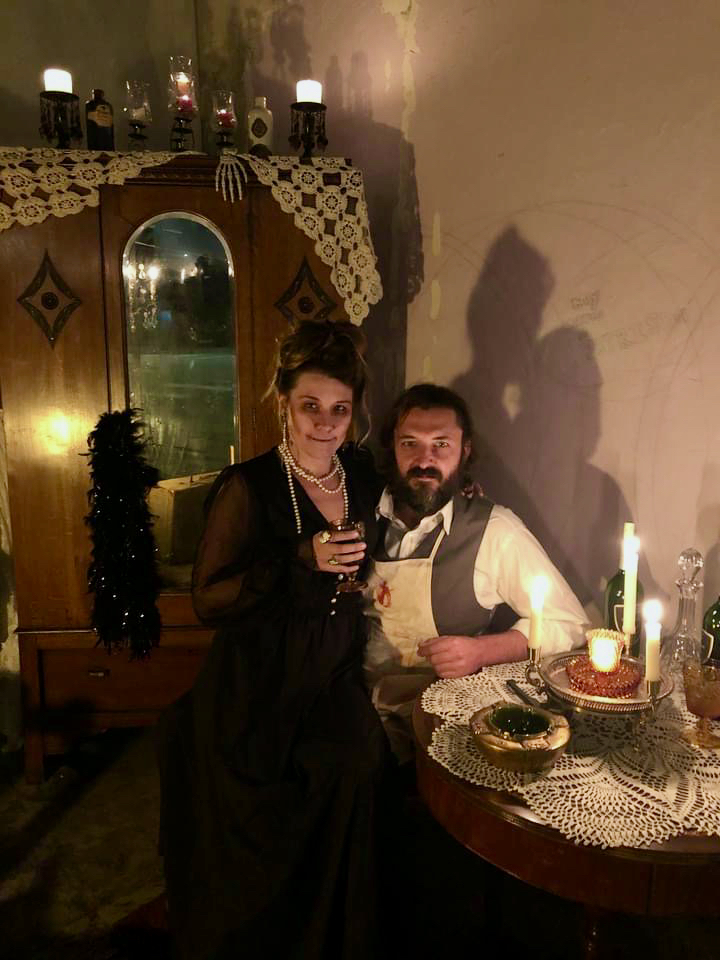 Concrete Ghost Walk 2022
Three Saturday nights in October
Tickets are required in advance. Use the drop-down menu to select the night you want to attend.
Contact the Chamber
Halloween Parade & Trunk-or-Treat 2022
Halloween, October 31 in Town Center
Parade starts at 4:00 p.m. at 5bs Bakery on Main Street. The VooDoo Dolls will manage the line-up and lead the parade into Town Center, where the Trunk-R-Treat takes place.
Free, open to all
Contact the Chamber
COMING SOON: Holiday Lane, Santa Parade & Gnome Festival 2022
December 2022
In Town Center and throughout the Concrete area
Contact the Chamber
For more information on events, businesses, or recreational opportunities, please contact the Concrete Chamber of Commerce at (360) 853-8784, or send an email to: chamber@concrete-wa.com.
– – –
The Concrete Chamber meets monthly and welcomes the participation of all members and potential members. Please subscribe to the email list for meeting notifications or send a message to Valerie Stafford, Chamber President, for information on the date, time and location of the next meeting.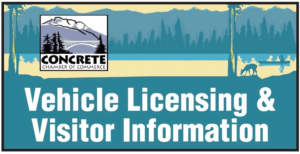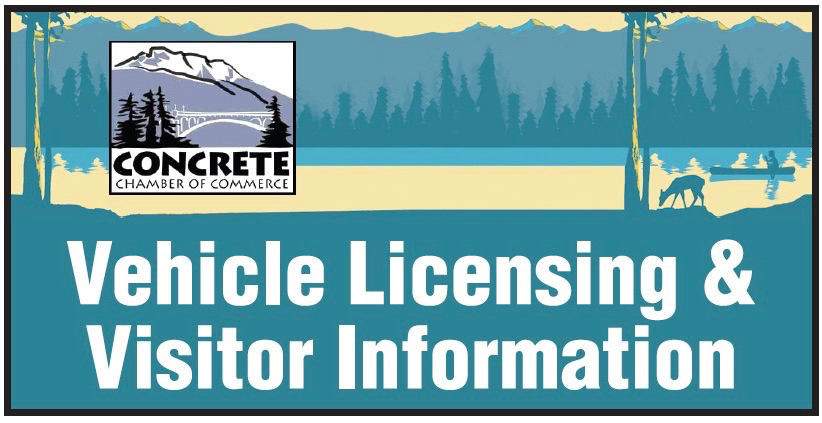 Our Licensing & Info Services
For information, call Office Manager, Valerie Lee, at (360) 853-8784. Stop by the East County Community Resource Center Office
Office Hours:
Monday through Friday: 10:00 am – 4:30 pm (lunch closure from 1:00 – 1:30 pm)