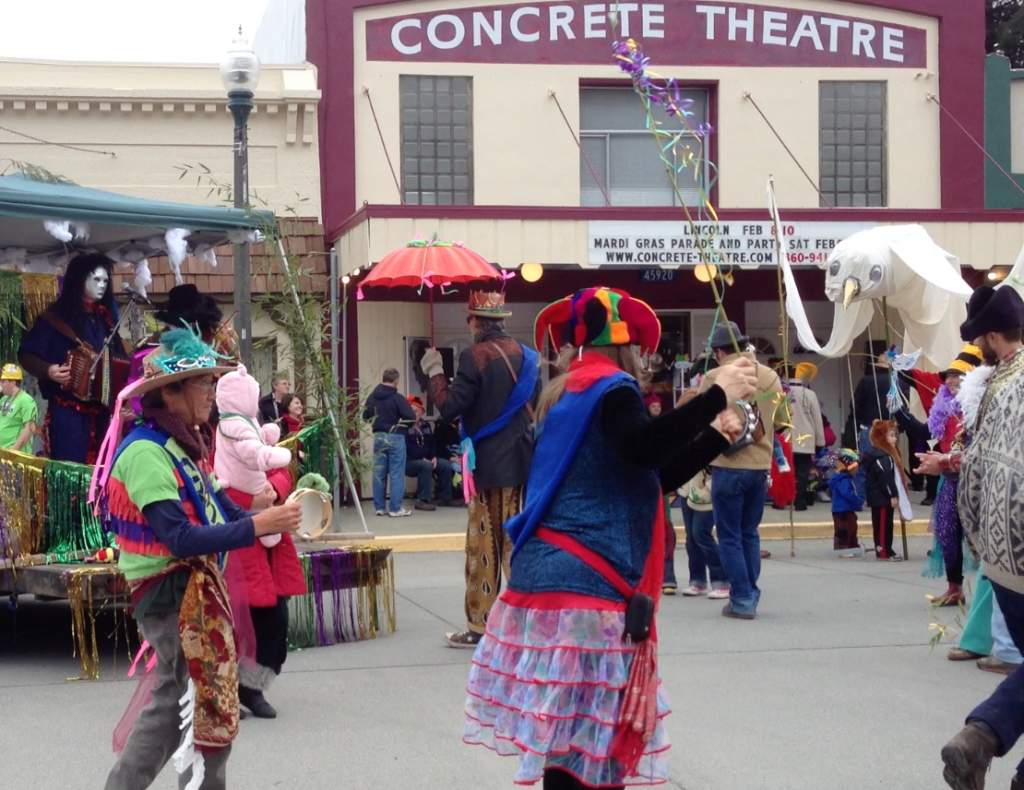 MARK YOUR CALENDAR
Mardi Gras in Concrete
Saturday, February 26, 2022
Parade at 3:00 p.m.
"This is the only Mardi Gras event in Western Washington that's not just for grown-ups, doesn't encourage alcohol, and doesn't require a cover charge," said Valerie Stafford, president of the Concrete Chamber. "Everyone is welcome to be in the parade or just watch from the side. The only rule is to keep it fun and family-friendly."
The founders of the event are Tim Cooley and Sharon Feller. Cooley, a past vice-president of the Concrete Chamber, owned the Cajun Bar & Grill when he dreamed up the "almost anything goes" event for the town. His wife, Sharon, owns a dental practice in Concrete.
When asked why he started the tradition so many years ago, Cooley has always answered, "Why not?!"
"Winter can be a challenging time in a small town," said Stafford. "We like any excuse to get out, dance in the street and laugh with our friends and neighbors."
In 2020, we were pleased to have well-known volunteers Dalton Blodgett and Cheri Cook-Blodgett serve as our Mardi Gras King & Queen. Dalton has lived in the Concrete area since 1988; Cheri moved here from Spokane in 1973.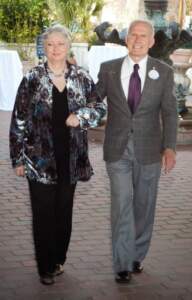 Event highlights include:
• Authentic Cajun food.
• Treats for sale by Concrete Heritage Museum Association.
• Live music.
• Historic Concrete Theatre will be open.
THE PARADE
Begins at 3:00 p.m. and all entrants are welcome! Contact the Chamber office  via email: Chamber@Concrete-WA.com for details. Parade check-in and line-up will start at 2:15 near the Concrete Post Office, on west Main Street.
There is no cost to enter the parade. Each entrant is encouraged but not required to include the official Mardi Gras colors of purple, green and gold. Prizes will be awarded in several categories.
Parade entry forms are also available at the Chamber office in the Skagit County Resource Center.
Entrants should check-in near the Concrete Post Office on Main Street beginning at 2:00 p.m.
For more information, please contact the Concrete Chamber of Commerce at (360) 853-8784, text Valerie Stafford at (360) 466-8754, or send an email to chamber@concrete-wa.com.
Questions? Get in touch!