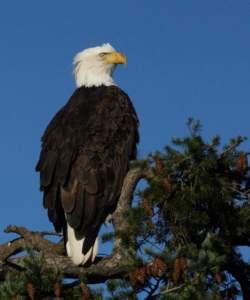 We can't wait for the Skagit Eagle Festival to begin again, either! And in fact, you don't have to wait — there may be eagles to see right now. Visit Rockport State Park or walk along the Skagit River and visit the Interpretive Center during the December and January.
Howard Miller Steelhead Park houses the Skagit River Bald Eagle Interpretive Center.
Stay tuned for more Skagit Eagle Festival activity announcements!