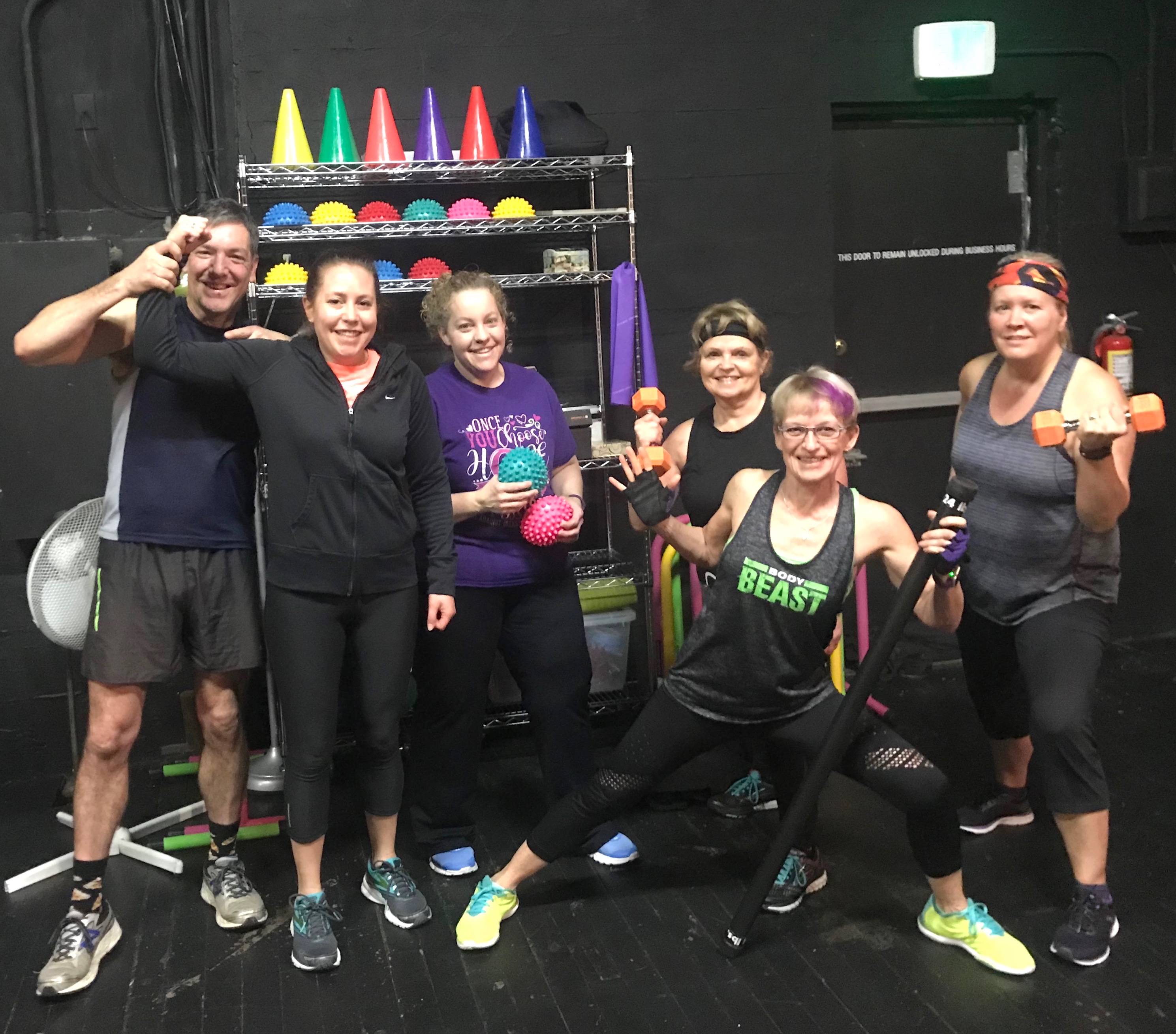 Encore Fitness offers workouts, classes and workshops for people of all age who are interested in improving their health and fitness. Located in the historic Concrete Theatre, we're all about making this the BEST STAGE OF YOUR LIFE!
Due to the Covid-19 pandemic, workouts at Encore Fitness have been temporarily suspended. Please get in touch about our new workout schedule in 2022.
Workout Descriptions
Fun, Fast, Friendly Group Workouts
Workouts can be adapted to any fitness level; your first class is free. Contact Valerie Stafford for more details!
Class Descriptions:
• HIIT: High intensity interval training.
• PiYo: Combining the muscle-sculpting benefits of Pilates with the strength and flexibility of yoga. No weights, no jumping, just results.
• Zumba: Dance-based workout where you'll move to the music and have so much fun, you won't even notice you're exercising.
• Fitness Fusion: Fun combo of cardio dance, weight training, yoga, Pilates and Tabata training.
• Pump Plus: Weight-training plus a burst of cardio or bonus core work.
Become a "Mover & Shaker"
Surround yourself with positive, active people! Be part of our Movers & Shakers Facebook Group — that's where we share info and ideas about improving your nutrition, exercise, stress, sleep and mindset – all of which can help make your holidays happier and healthier!
Fitness Online
Staying connected keeps our fitness moving forward. Join an online fitness group for:
• Personal coaching, support and accountability
• Healthy meal plan with Shakeology
• Effective workouts you do at home
• Recipes, tips and meal planning ideas
• Daily motivation from like-minded friends
MORE DETAILS:
Please get in touch via Facebook message, or call or text Valerie Stafford at (360) 466-8754.