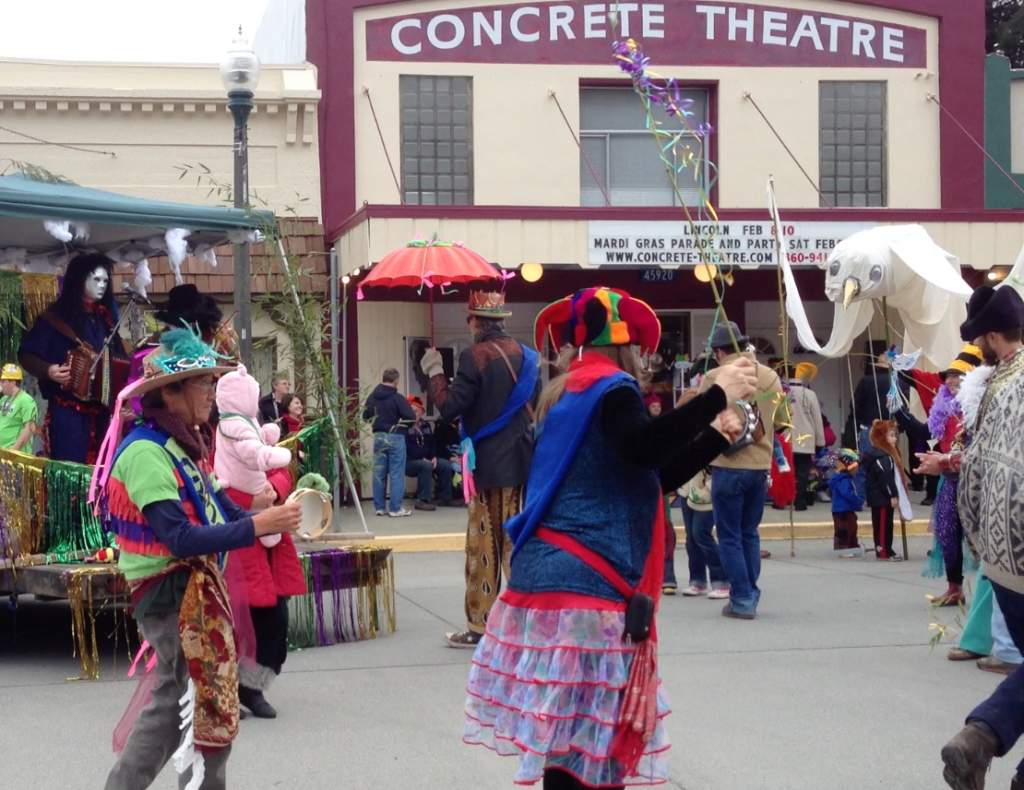 MARK YOUR CALENDAR
Mardi Gras in Concrete
Saturday, March 2, 2019
"This is the only Mardi Gras event in Western Washington that's not just for grown-ups, doesn't encourage alcohol, and doesn't require a cover charge," said Valerie Stafford, president of the Concrete Chamber. "Everyone is welcome to be in the parade or just watch from the side. The only rule is to keep it fun and family-friendly."
The founders of the event are Tim Cooley and Sharon Feller. Cooley, a past vice-president of the Concrete Chamber, owned the Cajun Bar & Grill when he dreamed up the "almost anything goes" event for the town. His wife, Sharon, owns a dental practice in Concrete.
When asked why he started the tradition so many years ago, Cooley has always answered, "Why not?!"
"Winter can be a challenging time in a small town," said Stafford. "We like any excuse to get out, dance in the street and laugh with our friends and neighbors."
The parade heads east on Main Street and ends in Town Center,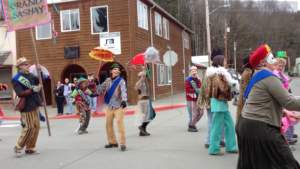 There is no cost to enter the parade. Each entry should include the official Mardi Gras colors of purple, green and gold.
Prizes are awarded in several categories. Entry forms are available at the Chamber office in the Skagit County Resource Center, and will also posted here as the event gets closer.
Questions? Get in touch!