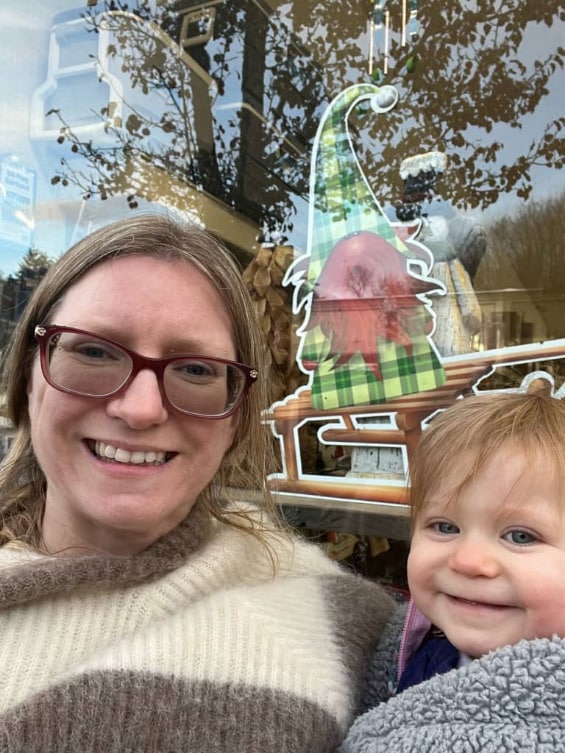 Dozens of participants were out on our streets in December, looking for the 17 Gnomes of Concrete hidden in the windows of our businesses.

Using a special app on their smartphones, they submitted selfies with the gnomes (as shown here) and took quizzes that required a little research.

They also submitted photos and videos of themselves and their family performing knock-knock jokes, yoga poses, snow angels, poetry, and songs. We were very impressed with all the creativity!
To all who participated in the Gnome Hunt, the businesses who hosted our gnomes, and the volunteers who assisted with the month-long event, a huge THANK YOU from the Concrete Chamber of Commerce!
We're pleased to announce that Rebecca Miller (pictured here with her daughter) was the contest winner, earning the most points throughout the month. It wasn't easy! Congrats, Rebecca!
There really is gnome place like gnome for the holidays.