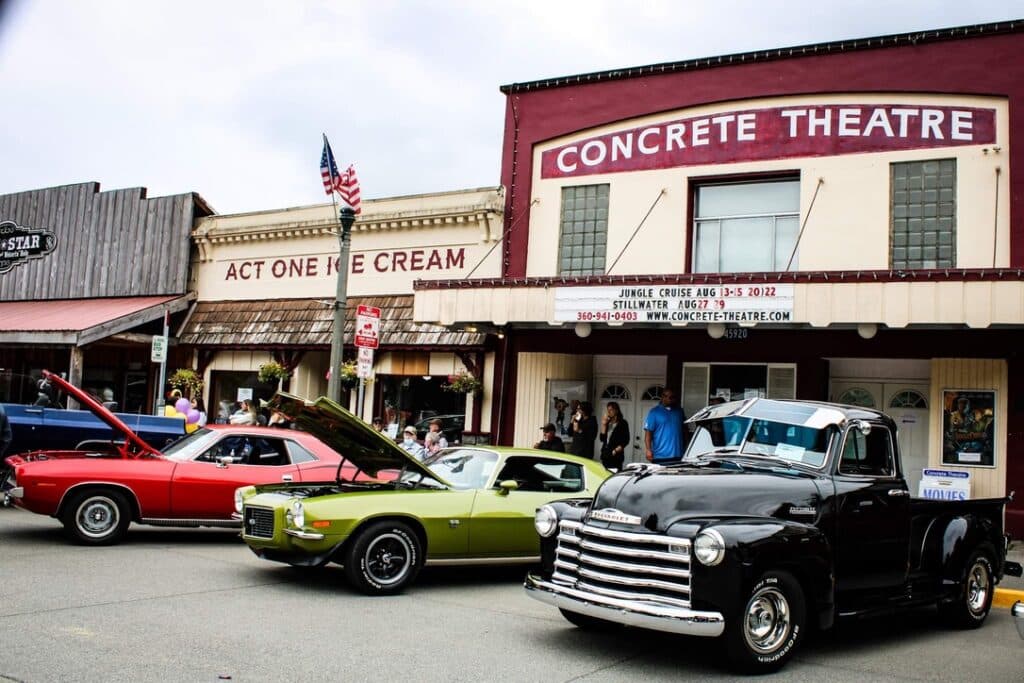 Following a dedicated week of information-gathering, including two public meetings where community members shared their ideas and feedback, as well as email announcements, an online survey that more than 115 people responded to, and an avalanche of social media, email, and text conversations, the Concrete Chamber is pleased to report some exciting new developments for Cascade Days 2023!
THE FORMAT
The event will be held on Friday and Saturday, August 18 and 19. This is a departure from recent years when activities were held only on Saturday and Sunday. Some of you may remember that in the not-so-distant past, Fridays kicked off the event. Historically, as far back as the 1940s, that's the format Cascade Days followed. We're all about building back the history of this event!
Based on an analysis of survey responses and in response to many comments, we have determined that the parade and car show are best when held on Saturday. And watch for some fun surprises we have planned for Friday night!
THE MEANING
To many, Cascade Days might seem like a summertime party in Concrete, but it's much more than that. Watch our website for the meaning behind the event and what we're actually celebrating. It might inspire you to create a float for the parade, visit our local museum, or talk to some of the longtime residents who remember how this event came about.
THE VENUES
Cascade Days happens all over town this year, not just along Main Street. We're proud of our parks and gathering places and want you to enjoy all of them. TOWN CENTER will host the parade and car show on Saturday, and you're encouraged to visit our businesses before, during, and after those activities.
VETERAN'S PARK is the location of the firemen's muster, food/crafts/games, and kids' activities.
SILO PARK is where you'll find the All-Class Concrete High School Reunion, along with the Spray Park and Skate Park. Other activities are being planned for that park.
SATURDAY MARKET will host the arts & crafts vendors, as well as food-related contests (Jam & Jelly, Watermelon-Eating and more!). We know you'll have questions about the status of some activities like the wood carvers, log show, and more. Please know that we are researching those and looking at the cost and feasibility of managing them this year. This is the first year the Concrete Chamber has been responsible for Cascade Days. We want this to be a great event, but have to be realistic about what we can accomplish without a lot of funding at this point.
Thank you for your patience — but more importantly, thank you for your excitement and support as we work to make this a great event!
If you have questions, comments, or feedback, please contact Cascade Days Chairperson, Cheryl Weston.
Interested in becoming a vendor?