BELLEVUE, Wash. (June 14, 2022) – Puget Sound Energy's Baker River Hydroelectric Project has a newly renovated visitor center known as the Club House and a new Day-Use Park at the Lake Shannon Boat Ramp, which will open to the public.
The Day-Use Park at Lake Shannon is now open to the public while the Club House opens to visitors on June 16. Regular hours will be Wednesday to Sunday from 10 a.m. to 5 p.m.
The renovated Club House features exhibits addressing the evolution of the site and its history as well as PSE history in the Region. Certain spaces are preserved for visitors to interpret the structure and the stories it contains. Two restrooms will be located in the foundation of Cottage #2, built for Lower Baker Dam operators in 1925.
The location of the Club House is a historical site that once contained industrial buildings and remnants of a 20th century cement factory. PSE repurposed the 1914 concrete building constructed by Washington Portland Cement Company into the Baker River Club House Visitor Center. The facility is a gateway to access the unique recreational opportunities the Baker River dam has to offer so visitors can enjoy and appreciate the area's abundant cultural and natural resources.
About 3 miles up the road from the Club House is the Lake Shannon Boat ramp and a new Day-Use Park that took about nine months to complete. The new park offers guests a large picnic shelter with picnic tables, three barbecue grills, six small picnic sites with tables. Five of those picnic sites have barbecue grills. PSE also installed around a quarter of a mile of sidewalks and trails featuring native restoration landscaping. The day-use park will be open from 7 a.m. to 9 p.m. daily from now through Oct. 31. It will be closed to drive-in traffic from Nov. 1 through April 14 annually.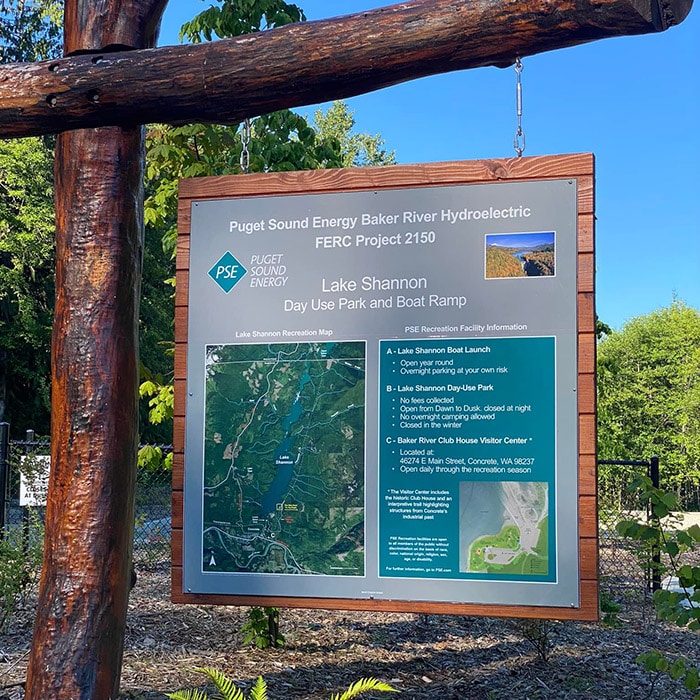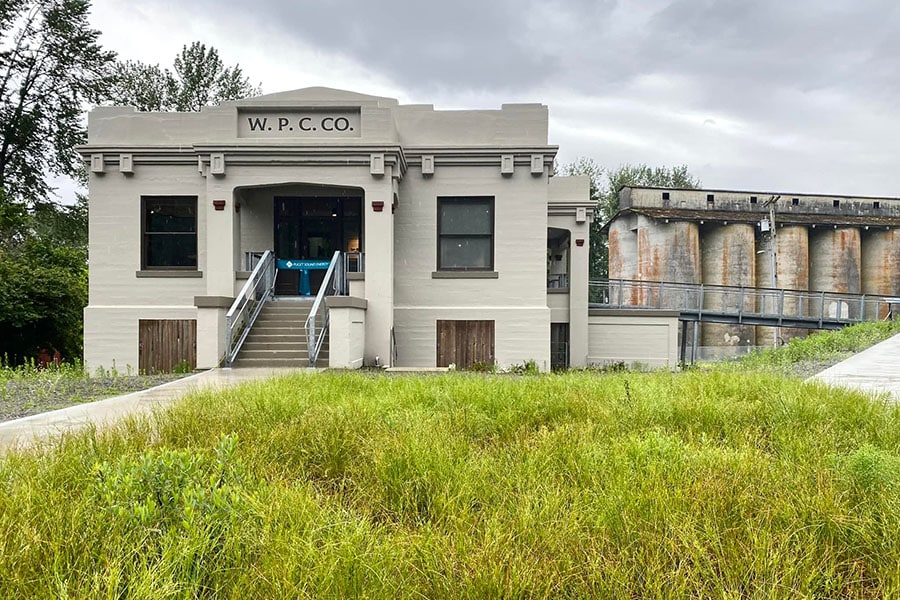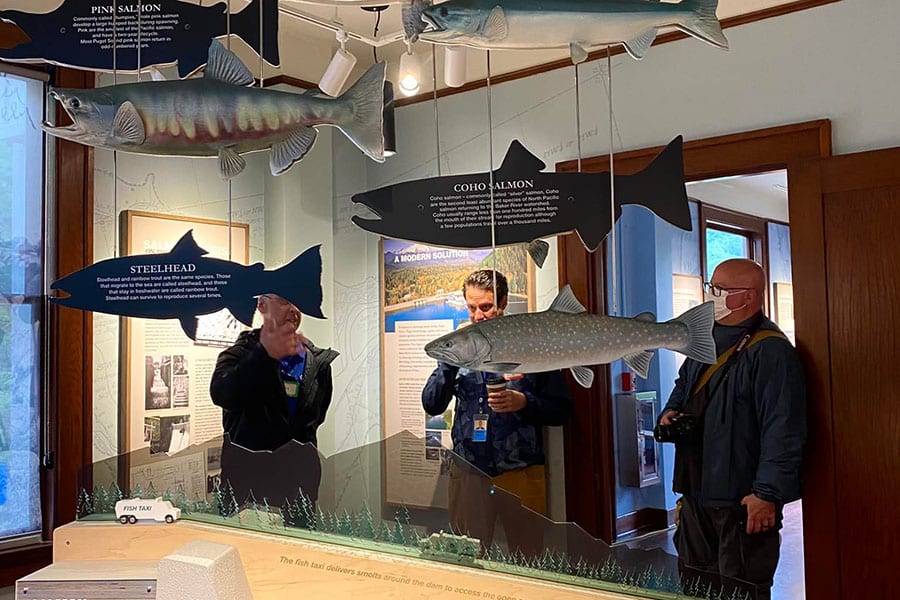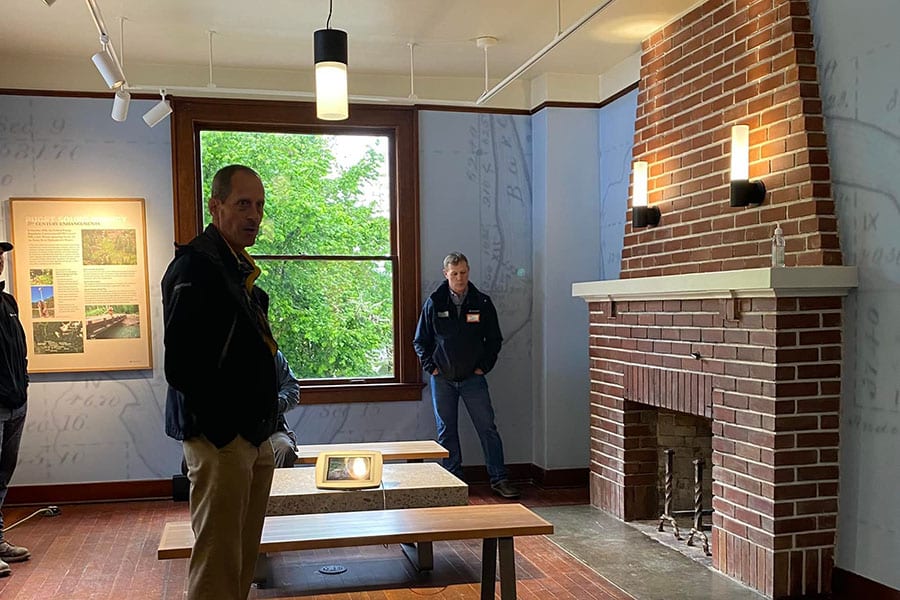 The Kulshan Campground located on the premises of Upper Baker Dam re-opened to the public on June 10 after being closed since 2020 due to the pandemic.