Our fabulous community has come together to make some great improvements to town. The Bear Square pocket park now has some excellent seating, providing visitors with a nice spot in Town Center to rest awhile. Thanks Carl! Lots of people have also commented on the new landscaping around The Bear in Bear Square! That's all thanks to the hard work of Carol Rohan of Cascade Supply, Dawn Newkirk of Dawn's Floral, and all the other volunteers who've offered suggestions and assistance!! We've been hearing lots of comments on how friendly Concrete is, with easy parking and convenient amenities. Thanks to Marla Reed & Family for the new street-side seating, and thanks Wiley Moore & Team for the fresh curb paint!Our volunteers have also been busy this summer putting a fresh coat of paint on our roads! What will think of next!?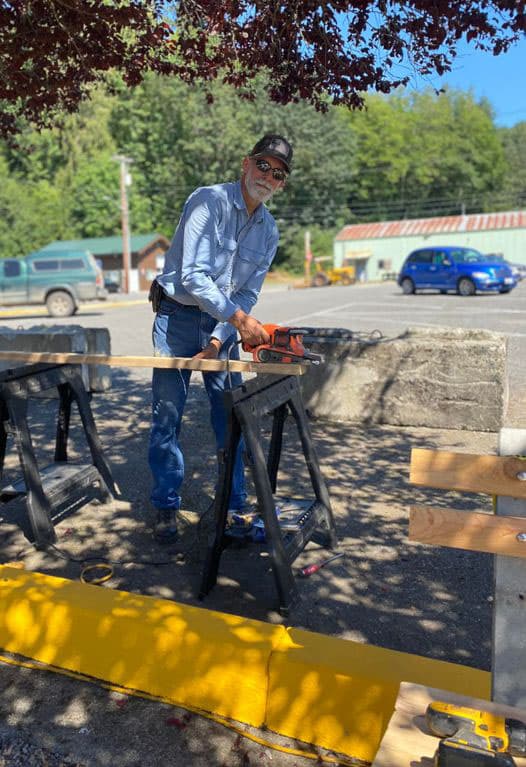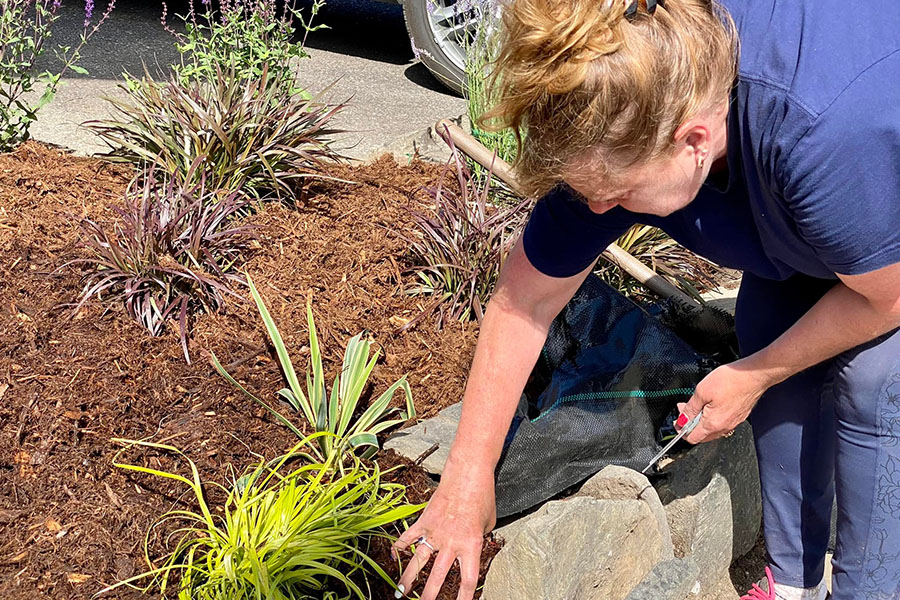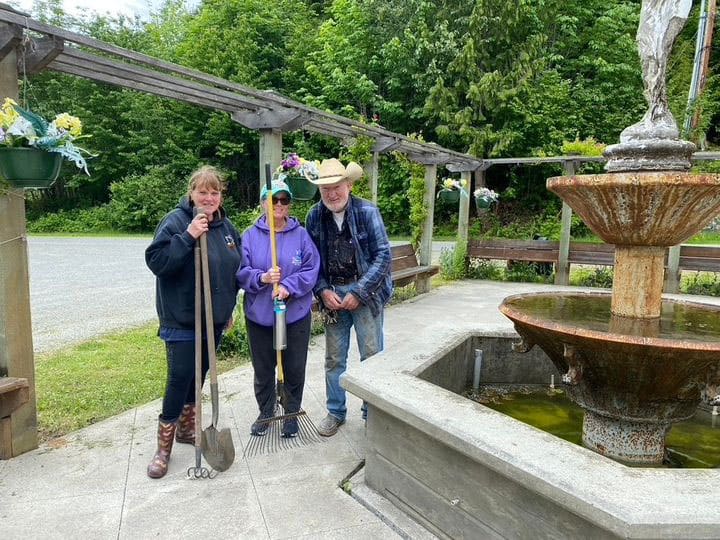 Watch for great things happening in Don & Della Payne's plaza! Located next to their laundromat in Town Center, this small park features a fountain made out of historic pieces from the old cement plant, and is lined with benches. Volunteers Dawn Newkirk and Stephanie Semro are shown here with owner Don Payne after they weeded and power-washed the plaza. Next steps: refurbishing the fountain and replacing the statue on top.
Volunteer spirit also got the bridge clean! First time it's been this clean in years. Amazing volunteers cleaned the historic Henry Thompson Bridge in Concrete. The difference is incredible. Thank you, Jeremy Akers, for not only researching the way to do this safely, but also organizing this great team of people to get it done.