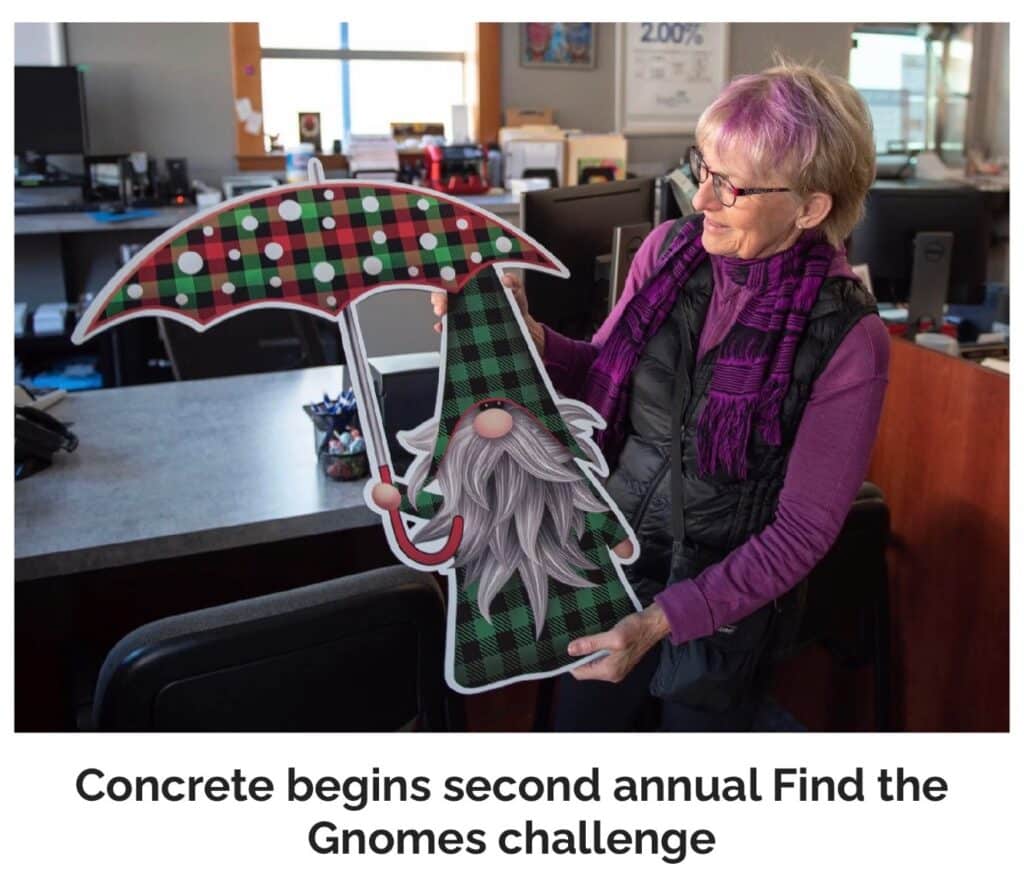 The Gnome Hunt is underway! Five of our gnome family members are currently on display around town — and this year we have more female gnomes and more located in the Grassmere area (hint hint). Go find them — we have some cool prizes waiting for our weekly winners, chosen at random, and a grand prize for the overall winner at the end of the month.

The gnomes have been adopted by our local businesses and nonprofits and they're displayed in windows, so you don't have to go inside, they can be spotted 24/7. Every week more gnomes will pop up, giving you new activities to participate in.

The game is conducted on a free app from Eventzee and the password is Concrete2022. All the instructions, including the link to download the app are located here.

Each gnome has a name and a backstory. In most cases, you're asked to find and photograph the gnome (all 17 of them), and there are also trivia games, quizzes and other activities that help you earn points.
Need more details about the Gnome Contest or other holiday activities? Go to the "December Events" page.